We have PE lessons every Thursday so please make sure you have a suitable kit in school for that. Homework is given out on Thursday, to be handed in the following Wednesday :)
Thank you for visiting 4H's page! Hope you enjoy!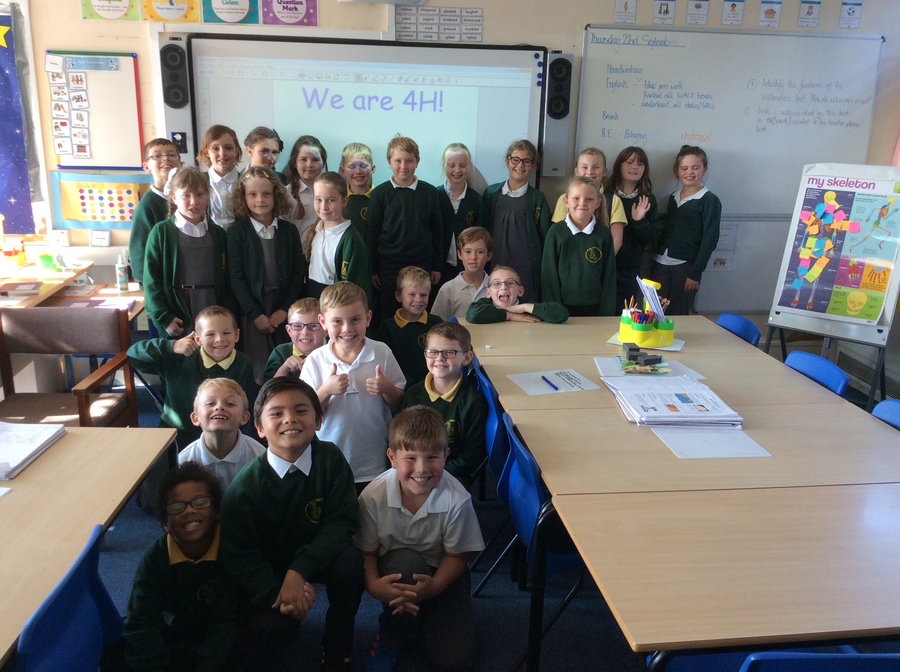 Computing
In this term's computing lessons we have started doing coding with Scratch. We will be creating an animation with it in the upcoming weeks.
-----------------------------------------
School Trips
On Monday 27th March, along with 4J, 4H caught the train to Hull and completed the Amy Johnson Moth trail. We had a great time and learnt a lot of interesting facts about the life of Amy Johnson.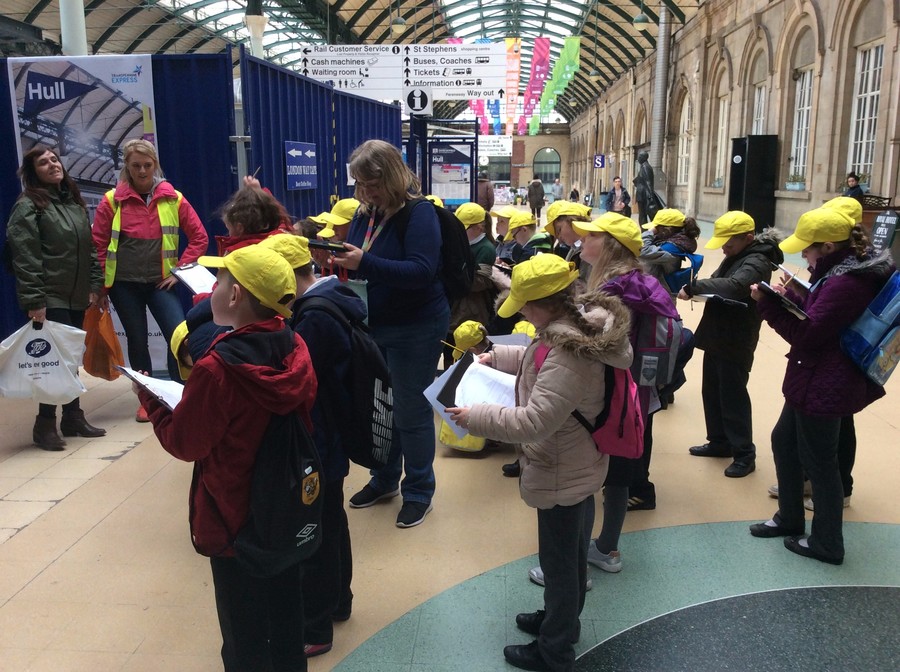 -----------------------------------------
Electricity
Our new unit in science this term has been electricity. We have been looking at different types of circuits, including series and parallel, and have all had a go at making our own working circuit. In 4H we all managed to make the light bulb light up and have had great fun in lessons. Check out the pictures below to see our working circuits.
-----------------------------------------
Check out our version of the 'Mannequin Challenge'
In year 4 we have been very lucky recently and have got some new reading books. We couldn't wait to try them out so decided to have a class read. The school policy is to read 3 times a week to an adult at home, so hopefully adults will be able to enjoy these books too!
Seascapes
In art this half term we have been looking at seascapes, ahead of our visit to Ferens Art Gallery. First of all we looked at the different colours in the colour wheel, how to mix them and the different moods they can create. We then had a go at mixing powder paints to create a colour wash for the background of our seascapes. The final step was to include a structure on our paintings. Look at the pictures below to see our finished pieces.
Flamborough
On Wednesday 14th June, along with 3BD and some of 4L, 4H visited The Living Seas Centre in Flamborough and had a fantastic day. We came back with a wealth of knowledge about the sea and all had a great time. Take a look at some of the photos below.
The BFG
In English we have been reading The BFG and looking at the structure of a 'Finding tale'. We have acted out the build-up and problem sections of The BFG and you can see it in the videos below.